Introduction to Campus 1 - Hanoi University of Industry
Campus 1 of the University is spacious, modern but still traditional and retains the unique characteristics of a university with a long history in multi-disciplinary training. At the foot of the flagpole, there is a fountain, a colorful flower garden and a rockery with the words Hanoi University of Industry standing out next to the cool green groves. And this is always an ideal check-in place that the students of Hanoi University of Industry love.
Building A1 is a complex of 17 floors including the principal office and a spacious and modern lecture hall, constructed and put into use since 2011. The eight golden words which are the University's educational goals: Actual learning – Actual practice – Actual reputation – Actual career" stand out in the middle of the building lobby.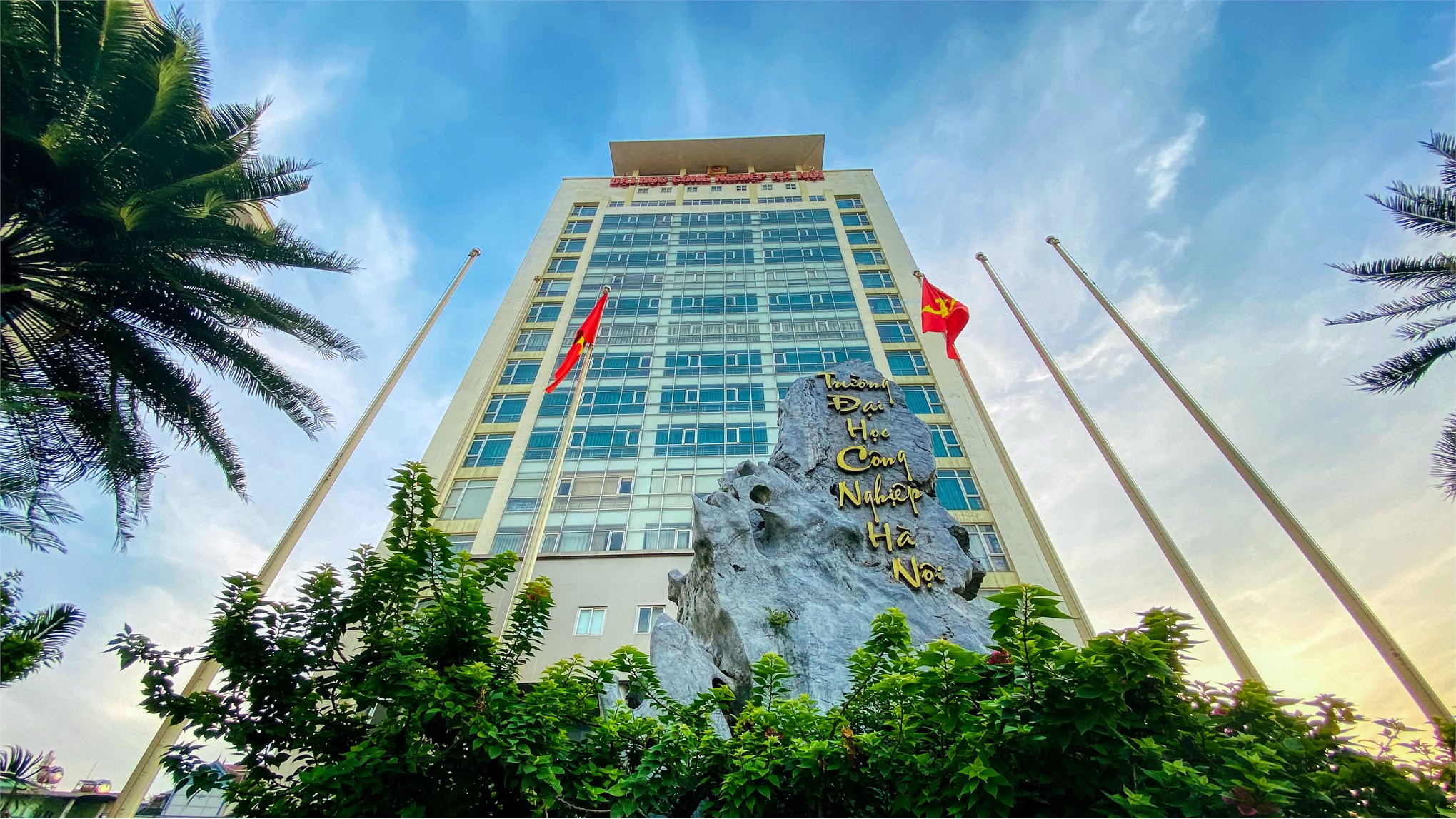 A1 Building
"Corner of the sky" in the heart of Hanoi University of Industry is what students refer to the campus of Building A12 - Center for International Cooperation. In the sunny and windy late autumn days, on the peaceful stone benches by the tall green cedar trees, there are groups of students sitting, exchanging ideas, reviewing lesson, creating a romantic and beautiful space. If you have the opportunity to stay here after school, you will be immersed in lively, fun-filled, student-like offline sessions of music groups, dance teams, student clubs of different Faculties… in the middle of this building.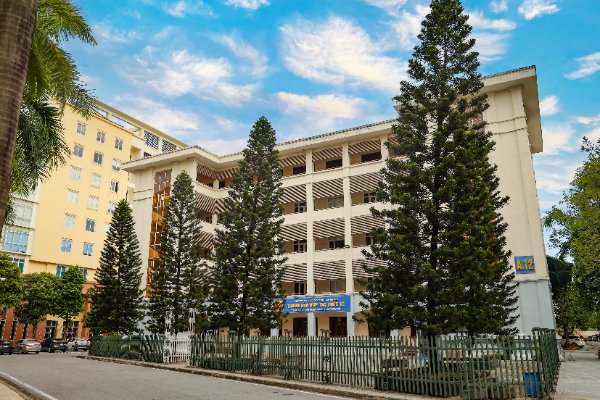 Center for International Cooperation
Lecture halls which have modern design in youthful and fresh colors are fully equipped with equipment and tools to create an open space to help students have exciting and passionate class hours. Especially, the foreign language learning hours - English, Chinese, Japanese, Korean in those modern lecture halls will become interesting and exciting for both lecturers and students.
Open and modern lecture hall
The strength of Hanoi University of Industry is the system of practice rooms for students of the engineering sector. It is good to visit the study spaces of students majoring in Mechanics, Automotive, Electrical engineer, Electronics, Information Technology, Vietnam - Japan Center, which are invested and equipped with the most modern equipment so that students can access and grasp new and advanced technologies of the world. These study spaces create a link between training and practice, helping students gain real-world experiences of business and production during their time at university. Therefore, every hour of practical sessions in the engineering sector makes students more excited and passionate as they have chance to experience many new and practical things, to be directly guided and manipulated by lecturers, and to produce products from classroom lessons.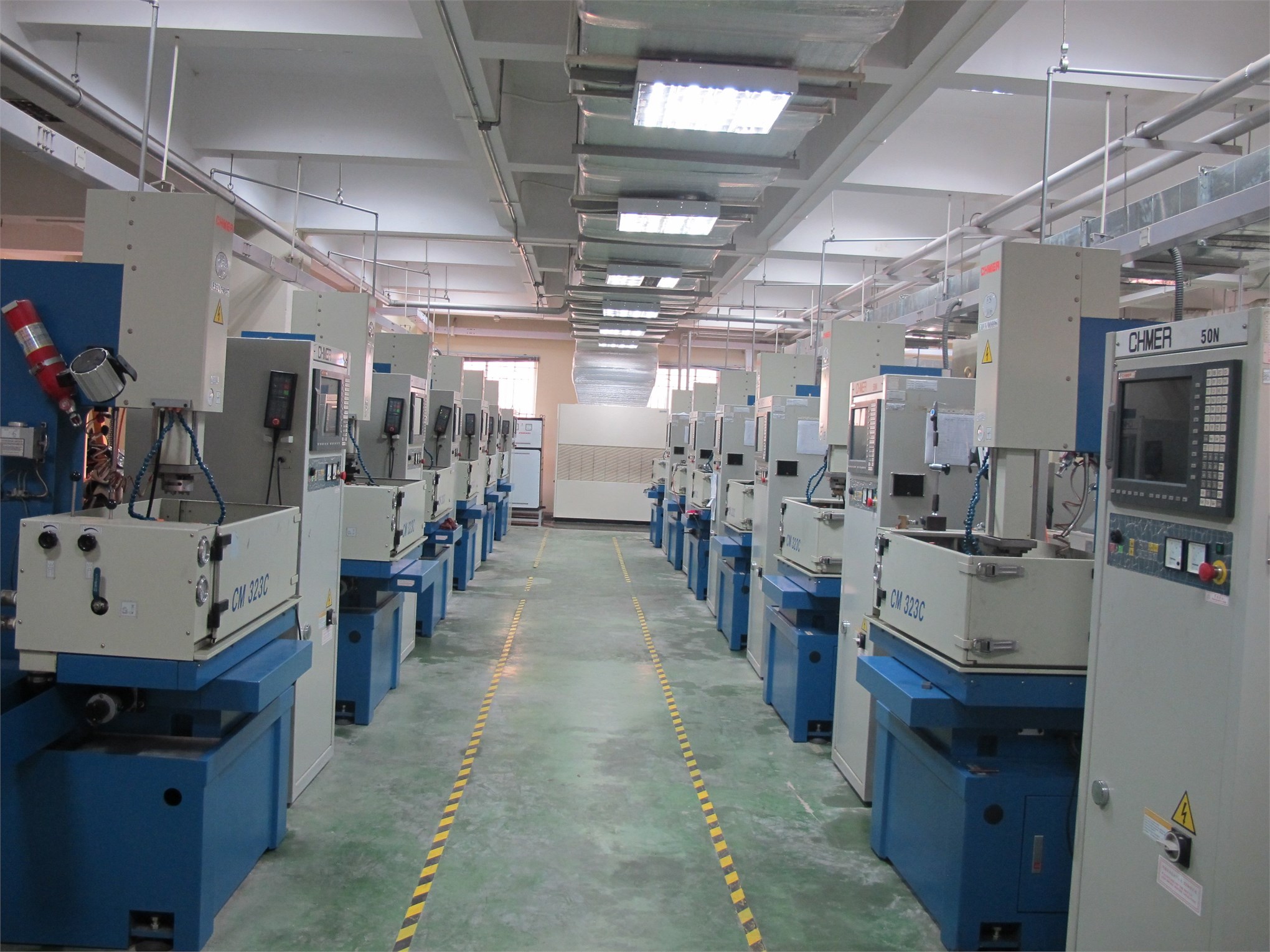 Mechanical workshop
Not only the engineering sector but also the social sector is effectively invested such as the Faculty of Accounting and Auditing, the Faculty of Business Administration with practical classrooms, modern data analysis tools. We invite you to experience the practice area of tourism students. It will be very interesting to stand at the bar or directly perform reception and hotel tasks... right in the practice area of the Faculty of Tourism.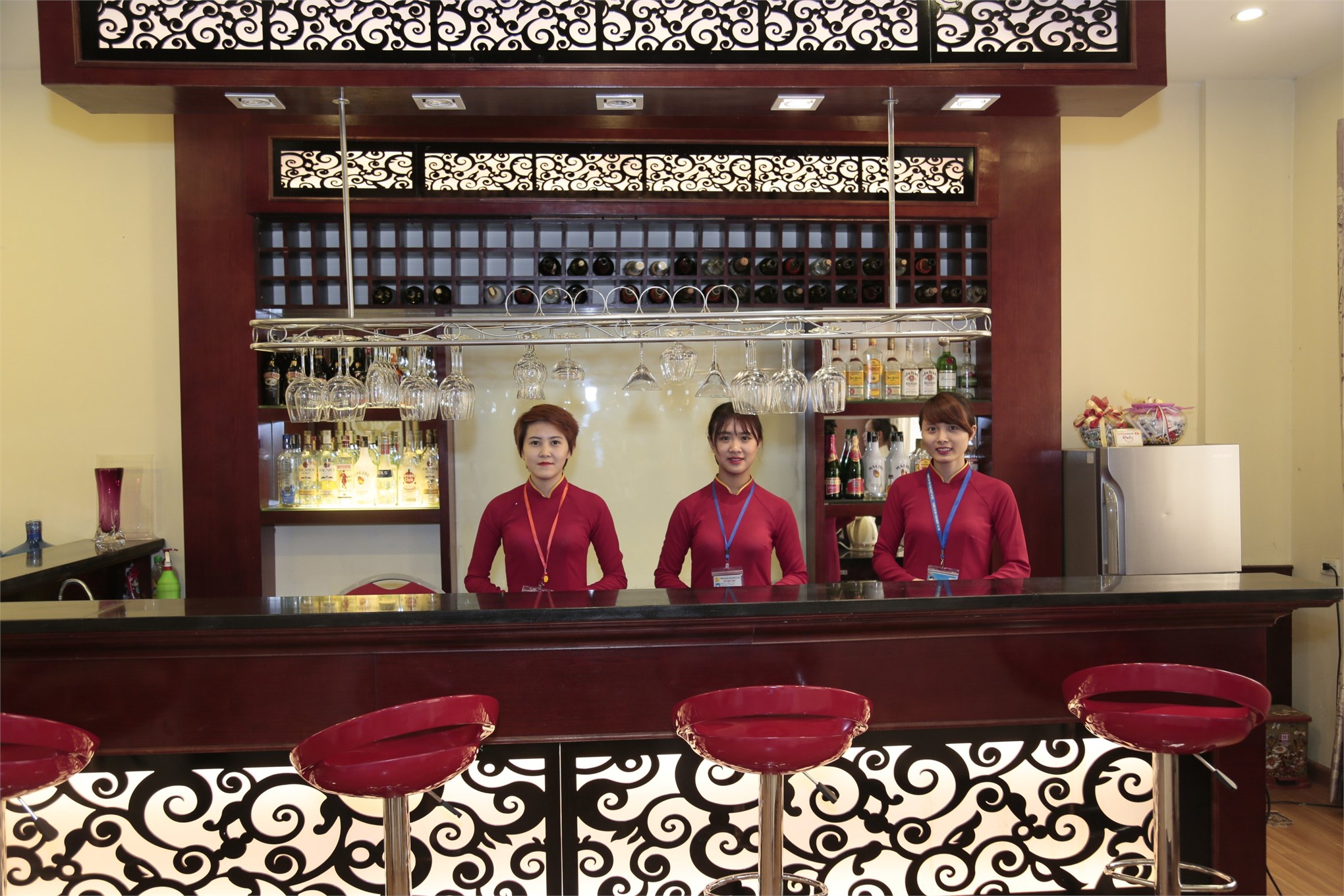 The practice area of Faculty of Tourism
The road to the University's Library and Information Center is poetic with the surrounding coconut trees leading the way. The library was built on a very large scale but it has strongly developed in the direction of an electronic library, creating an open repository of more than 4,000 books for lecturers and students. The system of reading rooms and self-study rooms are spacious and comfortable. All create an attractive library space for students to read books and find documents, especially during the final exam period.
Trung tâm Thông tin Thư viện
The university sport hall of more than 2,000 square meters is a space that really attracts students every hour of physical education lessons and collective activities. Volleyball, badminton, table tennis, shuttlecock kicking, basketball and many other types of sports take place here. Tournaments with the participation of many universities in the city are regularly held at the university sport hall, opening up many opportunities for students to interact and learn from students from other universities. The large, modern tennis court is also a place to serve officials, lecturers and students to practice sports, improve health after stressful class hours.
Nhà đa năng rộng hơn 2000m2
For students staying away from home, the dormitory is really warm and homy. The dormitory is a 9-storey building which is spacious, clean and beautiful with more than 800 self-contained rooms equipped with bathroom water heaters and air conditioners. Modern facilities such as basketball court, cafeteria, laundry area, supermarket, cafe... surrounding the dormitory create a miniature paradise that will make every boarding student feel very satisfied and lucky to stay in the University's dormitory.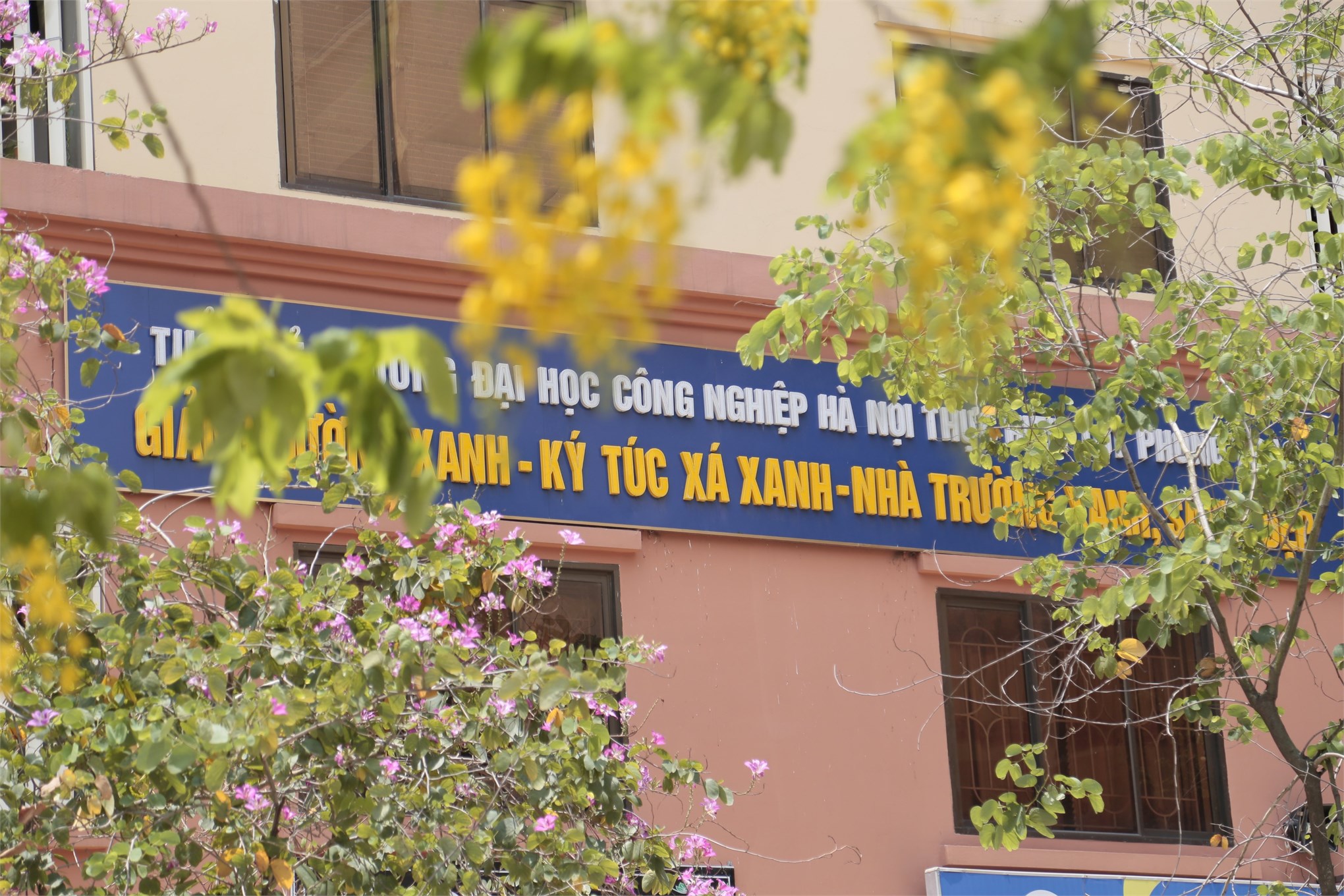 Ký túc xá
The medical center is also equipped with modern equipment, from the hospital bed system, ventilators, ultrasound machine, general testing machine, biochemistry analyzer, hematology analyzers, bone densitometer machine, electrocardiograph machine...; besides, there is a team of dedicated doctors and nurses to meet the requirements of initial medical examination for lecturers and students of the University.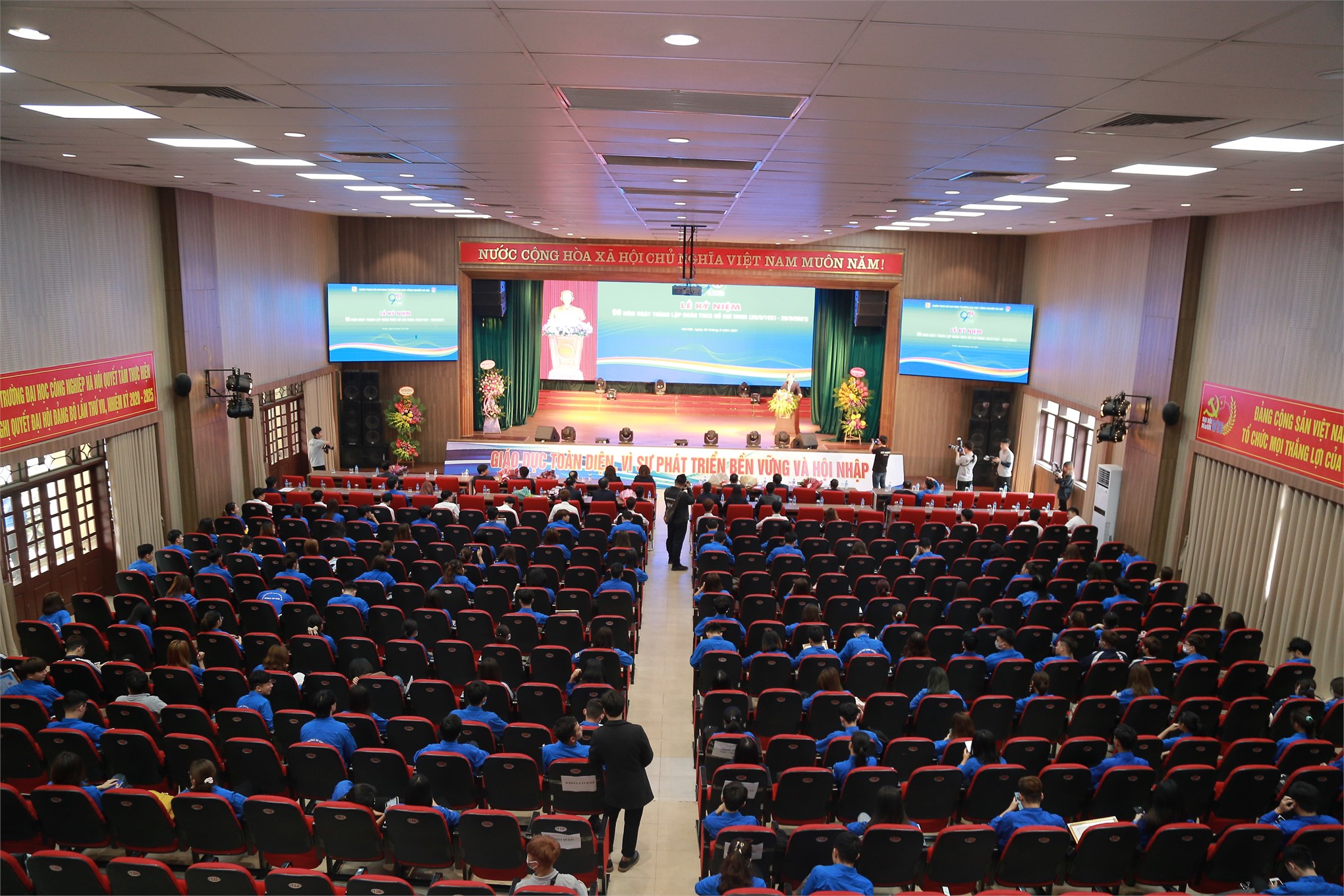 A11 meeting hall with a capacity of more than 800 people